Headlines regarding murders, murderers and other violent crimes.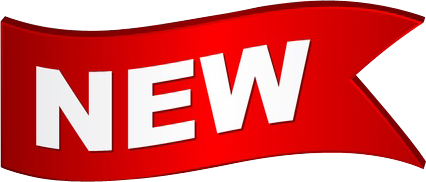 Murder Charge in Vicious Killing Linked to Violent MS-13 Gang (November 10, 2017) A man was reportedly arraigned Friday and charged with murder in the killing of a 16-year-old Long Island teen that authorities believe was carried out by the vicious MS-13 gang.
Captured by U.S. Marshals: MS-13 Gang Member Wanted on Murder Charges in Texas and Indiana (November 04, 2017) Killed 16-year-old girl in Houston, illegally re-entered U.S. three times, arrested after brief foot chase in Baltimore.
Snapchat Video Leads Police to Georgia Man Accused of Murder (November 04, 2017) 19-year-old suspect filmed the shooting on Snapchat and sent the video to classmates and friends.
Florida Ex-Con Accused of Murder, Attempted Murder in Shooting of Ex-Girlfriend and Sister (November 02, 2017) Two-day manhunt for a man accused of killing his ex-girlfriend and shooting her younger sister ended Wednesday afternoon when suspect showed up at friend's house and surrendered to police.
Two Women Sought for Murder in Detroit Store Robbery (November 02, 2017) Victim was 75-year-old Vietnam Veteran, Retired GM Plant Worker. Police seeking maroon SUV, either a Suburban or Tahoe type vehicle with broken rear passenger window with plastic over it.
California Father Admits to Repeated Drugging, Sexual Assault, Murder of Daughter (October 30, 2017) Mark Mesiti, 49, convicted of murder of his daughter after trial was cut short when he entered a guilty plea in exchange for escaping the death penalty.
Gang Members from Black Disciples Killed Teenage Female Accomplice for Fear of Ratting (October 25, 2017) Drove her to East Cleveland after surveillance photos of bank robbery made public; shot her twice outside a stolen SUV.
Father of 13-day-old Son Beat to Death, Mother Didn't Report Incident (October 23, 2017) Child suffered broken ribs, bruising, and blood on the brain. Both parents charged with murder and child abuse.
Police Hunt Possible Serial Killer After 3rd Murder in Less Than 2 Weeks (October 21, 2017) To media: I don't know what your motive is. I don't know what your problem is. There's been enough carnage. You have severely affected some families.
Alabama Man Charged with Capital Murder in Drug-fueled Double Slaying (October 20, 2017) Victim found dead in car, one found wounded in house, taken to Hospital in Birmingham, where later died.
Kentucky Police Identify Twin Brothers in Weekend Murder (October 11, 2017) Wanted in connection with shooting death, shot multiple times. Police say pair is armed and dangerous.
Newton County, Georgia Father Charged with Murder in Newborn's Death (October 11, 2017) Killed baby, then hid body in the woods behind the family's mobile home.
PARROT Helps Convict Michigan Woman of Husband's Murder (October 08, 2017) Witness saw everything that night; noticed parrot kept saying in male voice, Don't f***ing shoot.
Autopsy Results: Mother Shot Children in Murder-Suicide (October 07, 2017) West Virginia mother pulled trigger on children aged 7-years-old and 5-years-old, before turning gun on herself.
Severed Head, Body Parts Found In Swedish Journalist Murder Investigation (October 07, 2017) Divers found bags containing body parts and clothes of reporter who went to interview Danish inventor on submarine.
Official: 59 Killed in Las Vegas Concert Shooting (October 02, 2017) 59 Killed, 515 Injured when gunman opened fire on Las Vegas country music festival; 22,000 country music fans in crowd.
Seattle Man Pleads Guilty in Murder, Dismemberment of Girlfriend (October 02, 2017) Drove victim head, arm, hand, lower leg, foot and dumped them in recycling bin after cutting off with 15-inch pruning saw.
Woman Charged in Murder of Pharmaceutical Exec in Washington Crossing (Sept. 29, 2017) Victim found inside home sitting in chair, dead from bullet wound to head; shot once in face. Texts: "I'm gonna stab you. I'll gut you like I'm field dressing a (expletive) deer."
Cops Arrest Suspect in Grisly Montco Hammer Murder (Sept. 25, 2017) Bludgeoned friend to death with hammer following argument, attempted to stage the scene as a robbery.
Prison Inmates Given Life Sentences for Murder of Convicted Double Killer (Sept. 25, 2017) Believed they would cleanse victim of crimes, ordered by God to attack.
Harlem Bodega Worker Ordered Held Without Bail on Murder of Customer (Sept. 24, 2017) Refused to pay for coffee and cigarette, stabbed man approximately eight times.
Detroit Man Pimped Girlfriend, 17, on Backpage, Killed Client Over Condom Requirement (Sept. 22, 2017) Partial skeletal remains found in barrel in garage at abandoned home on city's west side.
Ringleader of Pirate Gang Who Robbed, Murdered British Kayaker Killed, (Sept. 21, 2017) Shot twice in early hours at his home in remote town of Coari, later died in hospital. Kayaker robbed of GoPro camera, mobile phones, tablet and drone.
Son of Chicago Housing Authority CEO Charged with Murder in Indianapolis (Sept. 21, 2017) Shooting occurred in early evening at Wes Montgomery Park in Indianapolis, suspect 18, motive believed to be robbery.
Apeal Denied In Convicted Hit-man Murder of Wife (Sept. 21, 2017) I broke her neck, says killer, case involved secret sex dungeons, ordered killings. Husband helped load dead wife's body into back of SUV. Hired hit man to kill co-conspirator, turned out to be undercover.
Illinois Man Charged in Fatal Shooting in Robbery Gone Wrong (Sept. 21, 2017) Officers responded to business after two people shot, suspect fled, got out of vehicle, caught following brief foot chase.
Wisconsin Husband Kills Wife, Then Blows Up His House to Cover Up Murder (Sept. 18, 2017) Manipulated home's natural gas system, explosion leveled home and displaced neighboring residents, wife had been dead for weeks or more.
Texas Man's Body Dismembered After Shot and Killed by 30-Year-Old Girlfriend (Sept. 18, 2017) Victim shot him in the head while sleeping, then cut up with machete, remains placed in various dumpsters.
Texas Murder Suspect Arrested in Bossier City by Violent Offender Task Force (Sept. 17, 2017) Quickly converged on location upon receiving information; captured and taken into custody without incident at home.
Murder of 2 Black Men May Be 'Racially Motivated,' Police Say (Sept. 17, 2017) Shell casings from shootings linked two slayings, 59-year-old homeless man was shot to death, 49-year-old gunned down walking to work.
Woman Charged With Murder in Death of 3-Year-Old Son (Sept. 17, 2017) Died of blunt abdominal trauma due to assault; charged with one count first degree murder, two counts aggravated battery to child.
Ohio Psychology Student, 22, Shot Dead by Boyfriend in Shocking Murder Suicide (Sept. 17, 2017) Bodies found, Marine Officer, shot her, then himself; neighbors heard arguing and gunshot before bodies were found.
Cotton Picker, 75, Turns Self-in for 1962 Slaying in Texas (Sept. 16, 2017) Tired of having arrest warrant haunting him, weary of living under assumed name attorney says. Was hired for $1,000 to kill informant for federal narcotics agents.
Girlfriend Charged in Murder of Maryland Man Found Naked With Broken Bones, Throat Slashed (Sept. 16, 2017) Victim opened transfer on death financial account worth $188K days before death, listed girlfriend as beneficiary.
California Man Charged with Murder in Woman's Suspicious Death (Sept. 13, 2017) Found dead at an apartment complex on Floral Avenue, Whittier; woman, deceased identity not yet released.
Man Charged with Murder in Winston-Salem Double Killing (Sept. 13, 2017) Bodies found in woods behind Willow Creek apartment; remains so decomposed officers thought it was one body.
Oregon State Trooper Shot; Suspect Charged with Attempted Aggravated Murder (Sept. 13, 2017) Trooper trooper returned fire when shot while investigating possible stolen car near Creswell, Oregon.
Missing Pregnant Maryland Teacher Found Dead; Boyfriend Charged in Murder (Sept. 13, 2017) Body discovered in shallow grave in woods of Damascus, Montgomery County.
12-year-old Nashville Girl Home Alone Killed In Senseless, Brutal Murder (Sept. 13, 2017) Texted her mother that someone was knocking at door; little over an hour later, family found her dead inside her room.
Wendy's Restaurant Argument Leads to Murder in Virginia (Sept. 13, 2017) Total of five arrests in connection to murder; victim pronounced dead at the scene.
McDonald's Cashier Facing Attempted Murder After Trying to Flush Newborn (Sept. 13, 2017) Complained of stomach pain, blamed bloody mess on heavy period, saw newborn baby face down in toilet bowl.
Five charged with murder of Briton Steven Weare in Barbados(Sept. 13, 2017) Car salesman disappeared in Caribbean island; body found in remote part of parish of St George, seven miles east of capital.
Tennessee Woman Driving Porsche Charged with Attempted Murder of Homeless Man (Sept. 13, 2017) Fired two shots at victim, has twice been accused of assaulting other women.
Coroner: Couple Died In Murder-Suicide within Los Angeles County California (Sept. 11, 2017) Latina and a white male both found on floor suffering from gunshot wounds; pronounced dead at scene.
North Carolina Man Charged with Murder in Crash that Killed Raleigh Cab Driver (Sept. 11, 2017) Arrested after jumping out of stolen car at crash scene; driver ejected, cab went on to hit laundromat.
Man Charged with Murder of Hells Angels Biker at Business in Northfield, South Australia (Sept. 11, 2017) Person extremely, violently killed; clear to police at scene. Known to police as member of Hells Angels.
Two Department of Corrections Workers Dead In Apparent Murder-Suicide (Sept. 11, 2017) Investigation indicates the man apparently shot the woman before turning the gun on himself.
Man from London Being Questioned by Police After Body Found in Woods (Sept. 11, 2017) 25-year-old victim's body was found in a wooded area at the edge of the festival's site at Lulworth Castle in Dorset.
Woman Living Alone in Triplicane India Murdered in Home Robbery (Sept. 10, 2017) 52-year-old murdered in Chennai, 40 sovereigns of gold missing; case strikingly similar to murder in 2016.
Teen Killed Man with 2-Year-Old Daughter in Vehicle During Carjacking in Philadelphia (Sept. 10, 2017) Shot and killed getting out of car with daughter and dog; demanded wallet and car keys, shot twice in the face.
Salesman Robbed and Stabbed to Death in Broad Daylight (Sept. 9, 2017) Bled to death in street. Lured to location under pretence of selling insurance; was trap, made off with Armani watch and iPhone.
Medical Examiner Confirms Identities in Seattle Murder-Suicide (Sept. 9, 2017) 911 caller reported father shooting mother, sibling left house, deputies found woman motionless on floor with multiple gunshot wounds.
Ex-Husband Charged With Murder of Missing Texas Realtor (Sept. 9, 2017) Remains found in wooded area of Chambers County; disappeared day before Hurricane Harvey hit state.
Naked Man Knocks on Stranger's Door to Confess Quadruple Murder (Sept. 9, 2017) Deranged man bludgeoned four people, walked naked, covered in blood to house, I need help. I just murdered four people.
Pennsylvania Quadruple Murder Suspects Grabbed Post-Massacre Cheesesteaks (Sept. 9, 2017) Victims shot, set on fire, placed in oil drum buried deep on farm owned by parents; found after five-day search about 30 miles north of Philadelphia.
22-Year-Old Man Charged with Murder of Four People Found Dead in Massachusetts (Sept. 9, 2017) Three bodies found inside house, one found outside; appears to be situation of tragic family violence.
Connecticut Serial Killer Faces 360-Year Prison Sentence (Sept. 9, 2017) Referred to van as murder mobile; said monster was inside him that just came out; describes himself as sick ripper.
Man Caught Eating Murder Victim in Eastern Cape Town South Africa (Sept. 9, 2017) Suspect busy eating flesh of the deceased when police arrive, went berserk, stormed at officers with knife.
5 In Custody for Murder of 2 Young Girls Near Town in Colorado (Sept. 9, 2017) Girls were seven to ten years old; dead for at least two weeks; Sheriff: never seen anything as cruel and heartless.
(VIDEO) Dramatic Tackdown of Murder Suspect Caught on Tape During Chase on I-75 Freeway (Sept. 9, 2017) South Detroit suspect got flat tire, climbed out of vehicle, ran into traffic, jumping up on top of a van before tackled by officers.
Alabama Murder Suspect Captured in Michigan After Manhunt (Sept. 8, 2017) Jumped out of car and opened fire at troopers, ran out of bullets, surrendered and was arrested at scene.
Florida Man Kills Daughter's Mother and Grandmother (Sept. 7, 2017) Got into an argument with the child's mother; Left daughter inside home with dead mother and grandmother.
Boxing Champ Stabs and Bludgeons Girlfriend to Death with Pipe (Sept. 7, 2017) Former ​Golden Gloves champion, fought as featherweight, referred to in boxing circles as Black Mama.
First-Degree Murder Charge for Long Island Man in Wife's Death (Sept. 7, 2017) Strangled, dragged her to another room and had sex with her while she was helpless and dying.
Boyfriend Charged with Murder in Washington County, New York Fire (Sept. 7, 2017) Intent was murder-suicide; panicked and escaped through a window leaving her behind.
Woman and Boyfriend Found in Grave Behind Home in Tarrant County Texas (Sept. 7, 2017) - Severed head found near creek a few blocks away; led police to discovery of grave.
Husband Pleads Guilty to Estranged Wife's Murder (Sept. 7, 2017) Sentenced to 38 years in exchange for pleading guilty; murdered in front of children ages 7 and 1.
Female Is Third Suspect Charged with Murder in Shooting Case (Sept. 6, 2017) Robbery plot discussed, planned in her Decatur County home; events led to shooting death of 32-year-old at Vista Village Mobile Home Park.
Minnesota Man Charged with Attempted Murder in Shooting of Girlfriend (Sept. 6, 2017) Tried to escape during argument over relationship and shot four times.
Philly Man Charged with Murder in Random Shooting in Haverford (Sept. 6, 2017) Has long criminal record with arrests for drug dealing, armed robbery; apprehended in Georgia.
Estranged Husband Sentenced to 55 Years in Murder of Wife (Sept. 6, 2017) Wife found suspended from garage roof of rural Mahomet home.
Tennessee Teen Arrested for Killing Girl and Unborn Child (Sept. 6, 2017) Expecting mom rushed to hospital where she and baby girl died.
Manchester Man Charged in June 2016 Murder (Sept. 6, 2017) Local business caught shooting on camera; video led to arrest. Five felony counts of reckless conduct with deadly weapon.
Two Teens Charged with Murder Over Gang Shooting in Marietta (Sept. 6, 2017) Investigators found handgun during initial investigation, second handgun found.
Woman Charged with Murder in Trucker's Slaying at I-80 Rest Stop in Wisconsin (Sept. 6, 2017) Victim found deceased in his semitrailer truck from apparent gunshot wounds.
Michigan Man Charged with Murder of Aunt and Uncle Found Dead (Sept. 6, 2017) Believed he was Jesus. Facebook page littered with references to Jesus, Catholic imagery and Satan.
Indian Journalist Assasinated Outside Home in Bangalore (Sept. 6, 2017) Was shot at close range in chest and head by motorbike-riding gunmen; slaying was warning for critics.
Police Investigating Brutal Murder of 18-Year-Old in Liverpool District (Sept. 6, 2017) Five bullets fired at group of people he was standing with; eighth arrest in connection with murder.
Georgia Man Charged in Gang-Related Murder (Sept. 5, 2017) Remains discovered by law enforcement searching the area; death appears to have been gang related.
Yandaran Man Murderes Father in Front of Mother Near Queensland, Australia (Sept. 5, 2017) Accused's mother not harmed; family not known to police prior to incident.
Elderly Mom Kills Two Daughters Before Killing Herself (Sept. 5, 2017) 44-year-old and 43-year-old found dead inside their home.
Man Investigating Malaysia Plan Crash Threatened, Then Killed (Sept. 5, 2017) Lawyer: Victim was expected to deliver new items to Malaysian investigators when he was killed.
Girl, 16, Arrested in Home Invasion Murder of MMA Fighter (Sept. 5, 2017) Girl, charged as adult, was arrested while on her way to school.
28-Year-Old Killed in Franklin County Shooting (Sept. 5, 2017) Fight was between three men who knew each other and had a bad history.
Husband, Mother-In-Law Charged in Murder of N.J. Native (Sept. 5, 2017) Killed wife because he was afraid she would take daughter back to Jersey.
Langley Man Charged with Second-Degree Murder in Double Killing (Sept. 5, 2017) Was known to police and shooting believed to be targeted.
Grand Jury Delivers Indictments in Second-Degree Murder, Manslaughter of Girlfriend. (Sept. 5, 2017) Indictment alleges blows caused blunt force trauma and a pooling of blood in her skull.
Man Kills Father, 2 Others During Murder Spree in Del Rey, Lennox (Sept. 5, 2017) Following shooting, suspect carjacked driver of Camaro to flee area.
Victim Shot in Face During Drug Deal Gone Wrong (Sept. 5, 2017) Murder suspect gave detectives detailed confession about victim being shot in the face
North Carolina Man Kills Wife; Blames Cold Medicine (Sept. 5, 2017) Phelps told a 911 dispatcher in Raleigh, N.C., that he had taken too much cold medicine and didn't know what happened.
Alabama Man Charged with Murder in Shooting Death of 21-year-old (Sept. 5, 2017) - Argument broke out and suspect got gun and shot victim visiting family.
Man Arrested in Murder of UNCC Professor Girlfriend (Sept. 5, 2017) Donny Franklin, 45, was charged with first-degree murder in the death of Jeannine Skinner, a UNCC professor.
Man, Woman Killed in Apparent Murder-Suicide Shooting (Sept. 5, 2017) Both taken to Hospital where they were pronounced dead within the hour, Believed to be domestic incident.
Fingerprint Identifies Murderer 24-Year-Old Cold Case (Sept. 5, 2017) After 24 years, the Lowndes County Sheriff's Office has identified the alleged suspect in the cold case of Grant Green.
NY Woman Charged with Second-Degree Murder of Partner (Sept. 5, 2017) The couple lived together in a new apartment at 510 Coccia Crescent in Crerand Commons off Lyell Avenue in Gates
Millbrook Woman Charged with Murder in Shooting Death of Uncle (Sept. 5, 2017) Had been arguing back and forth most of the day and that it had became very heated.
Waxahachie Police Investigating Murder Suicide (Sept. 5, 2017) 57-year-old woman told officers she had been stabbed by her husband; victim later died at hospital.
Jacksonville Man Charged with Attempted Murder in Shooting (Sept. 5, 2017) Hospitalized victim told investigators he got into an argument over relationship.
Man Kills Female Temple University Student, Body Found in Storage Bin (Sept. 4, 2017) Charges include murder, abuse of corpse, tampering with and fabricating evidence, other related offenses.
Transvestite Gets Murdered on Camera in Brazil Video [GRAPHIC] - (Sept. 3, 2017) Man walks up, pulls weapon firing twice at point blank range.
Elderly Man Shot, Killed in Cleveland on Facebook Video [GRAPHIC] (April 16, 2017) Walks up to man, begins talking to him, asking how old he is before pulling out gun.